SMALL STRAWS IN A SOFT WIND
by Marsha Burns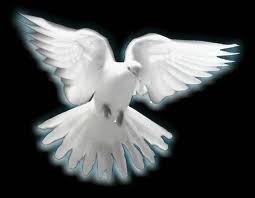 John 3:8 "The wind blows where it wishes, and you hear the sound of it, but cannot tell where it comes from and where it goes. So is everyone who is born of the Spirit."

JUNE 2020
June 2, 2020: Refuse to allow the darkness of this world to engulf you. Rather, allow My light to envelop you and bring life and strength. Spiritual truth has not been shaken or adjusted by human tragedy. I am the same yesterday, today, and forever. You live in a world of good and evil. You get to choose which one will define you. John 12:46 "I have come as a light into the world, that whoever believes in Me should not abide in darkness."
June 1, 2020: Maintain a steady pace as you push through difficult circumstances. Slow and steady. Slow and steady. Before you know it the hardship you have endured will be behind you, and hope will spring forth and carry you into the next phase of existence. Keep your faith strong as you believe that I am with you in all things and that I will never forsake you. Psalm 31:24 Be of good courage, and He shall strengthen your heart, all you who hope in the Lord.
MAY 2020
May 31, 2020: In a vision I saw a dancer in an open meadow. The dance was one of rejoicing in the presence of the Lord and of thanksgiving for life and light. The dancer had both light and life because of living in God's purposes and was, therefore, blessed in everything. He recognized that he was nothing, he did nothing, he knew nothing, and had nothing apart from the presence and power of the Spirit. And because of his gratitude and rejoicing, he had positioned himself for greater blessings and a closer relationship with the Lord. Colossians 3:17 And whatever you do in word or deed, do all in the name of the Lord Jesus, giving thanks to God the Father through Him.
May 30, 2020: The darkness of the world is trying to choke out or obliterate the light of God. Push back! Push back the darkness by your faith. Stand firm on the truth of the word. This time, more than ever, you must walk in the light and allow divine character and nature to manifest in, around, and through you. 1 John 1:6-7 If we say that we have fellowship with Him, and walk in darkness, we lie and do not practice the truth. But if we walk in the light as He is in the light, we have fellowship with one another, and the blood of Jesus Christ His Son cleanses us from all sin.
May 29, 2020: Only a fool would become complacent in the midst of danger. Stay alert and be watchful. Refuse to allow yourself to be overly confident or self-assured. Humility is a good look for you. This is a time to hide and watch. The enemy is seeking whom he may devour. 1 Peter 5:8 Be sober, be vigilant; because your adversary the devil walks about like a roaring lion, seeking whom he may devour.
May 28, 2020: In these times, you must find places of joy and contentment in the small things that you enjoy. Refuse to allow fear and trepidation to overtake you and quench your peace. Allow Me to fill you with the sweetness of My Spirit as you navigate your current circumstances. My grace is sufficient. 2 Corinthians 9:8 And God is able to make all grace abound toward you, that you, always having all sufficiency in all things, may have an abundance for every good work.
May 27, 2020: I would have you take My commandments seriously; they are not just suggestions. The greatest commandment is to love the Lord your God with all your heart, soul, and mind. And the second is to love your fellow man as yourself, regardless of political persuasion, nationality or religion. Hatred abounds. Make sure that you are not among those who refuse to obey the rules that I have set before you. Mark 12:30-31 And you shall love the Lord your God with all your heart, with all your soul, with all your mind, and with all your strength. This is the first commandment. And the second, like it, is this: You shall love your neighbor as yourself. There is no other commandment greater than these.
May 26, 2020: To those of you who have been reminded of relationships from the past that ended in conflict. It is time to let go of all bitterness and forgive everyone who has disparaged or cursed you. Whatever you do not release will anchor you to the past and keep you from living in freedom. Forgiveness will produce liberty. Galatians 5:1 Stand fast therefore in the liberty by which Christ has made us free, and do not be entangled again with a yoke of bondage.
May 25, 2020: Exercise diligence in assessing risk versus reward. Make your plans with careful consideration, and seek Me for wisdom in moving into the next phase of your life. Trust Me to guide you on the path that I have chosen. I will go before you to prepare the way. Isaiah 42:16 I will bring the blind by a way they did not know; I will lead them in paths they have not known. I will make darkness light before them, and crooked places straight. These things I will do for them, and not forsake them.
May 24, 2020: Rise up to the level of worship that will usher you into My presence. It is a place of worship in and through the Spirit, and is not found in the self-effort of flesh. It does not come from performance or of seeking perfection. It is the unbridled flow of holy adoration. Psalms 29:2 Give unto the Lord the glory due to His name; worship the Lord in the beauty of holiness.
May 23, 2020: Draw near to Me like never before. The storm has not yet passed and there is still more to come. But to those who will allow it, I will gather you as a hen gathers her brood and keep you safe under My wings. I will be your shelter in the storm. Psalm 36:7 How precious is Your lovingkindness, O God! Therefore the children of men put their trust under the shadow of Your wings.
May 22, 2020: Stay cautious and be careful. You are not out of the proverbial woods yet, but you are making progress. Refuse to succumb to emotional breakdowns. Stay strong and do not be moved by difficulties. Only be moved by My Spirit and not by your carnal nature. Ask for wisdom, and I will give it liberally. Live in peace and love. Ephesians 6:23 Peace to the brethren, and love with faith, from God the Father and the Lord Jesus Christ.
May 21, 2020: I understand your being overwhelmed and feeling out-of-pocket. If you will quiet your mind and emotions and come to Me, I will give you peace and show you how to simplify your situation. You must not fret about things that you have no control over, and take action where you do have authority and responsibility. Silence your flesh. Zechariah 2:13 "Be silent, all flesh, before the Lord, for He is aroused from His holy habitation!"
May 20, 2020: Take every opportunity to recuperate and rejuvenate. Recover from the stress of recent circumstances, and use whatever time it takes to stabilize. Establish yourself in My presence where you can find peace and be reassured of My power in your life. I am with you! Philippians 4:7 and the peace of God, which surpasses all understanding, will guard your hearts and minds through Christ Jesus.
May 19, 2020: You are worried about things that you can do nothing about. Give them to Me and trust that I will perfect those things that concern you. I am not a figment of your imagination. I exist. I know you and know all about you. Come to Me and bring that which you cannot do on your own, and leave it to Me in faith, says the Lord. Psalm 46:1 God is our refuge and strength, a very present help in trouble.
May 18, 2020: You are capable of doing extraordinary things regardless of the restrictions you have to deal with. Do not become a victim of circumstances or external conditions. You are still you, and I never change. With My help you can accomplish all that I have set before you. And, I will show you the possibilities available to you. Stay close. Hebrews 13:8 Jesus Christ is the same yesterday, today, and forever.
May 17, 2020: Remind yourself of who I am and who you are in Me. You have been spiritually fueled by My Spirit and there is no limit to what I can and will do. But sometimes you neglect being filled again and try to run on the fumes or memories of a past infilling. Right now, today, seek to be filled with the Spirit to overflowing again, and receive a fresh anointing that will invigorate you and give you new desire to live and walk in the Spirit. Galatians 5:25 If we live in the Spirit, let us also walk in the Spirit.
May 16, 2020: Settle down and put first things first. Evaluate priorities and make sure that what you value the most is at the top of your list. When calamity presents itself you develop a unique perspective, and what you have taken for granted becomes a priority. Know that your relationship with Me is paramount. Take care of and also revitalize important personal relationships that you have neglected. This is a prime time for restoration and rejuvenation. Psalm 103:2-5 Bless the Lord, O my soul, and forget not all His benefits: Who forgives all your iniquities, Who heals all your diseases, Who redeems your life from destruction, Who crowns you with lovingkindness and tender mercies, Who satisfies your mouth with good things, so that your youth is renewed like the eagle's.
May 15, 2020: These are days of silence when you have nothing to say because you are in shock and awe of conditions in the world. You have mixed feelings of fear and wonder. But you have never had better opportunities to search for Me and find Me. Reach out to Me and I will reach back and connect with you. You are not faceless or nameless to Me. I know you and love you, and I will reveal Myself to you in ways you did not think were possible. Seek and find. Jeremiah 29:13 And you will seek Me and find Me, when you search for Me with all your heart.
May 14, 2020: Refuse to believe the enemy's lies that I do not care about you and have forsaken you. I love you with a love that goes beyond natural understanding, and I will give you the strength and determination to get through this difficult time. I am with you! 1 Samuel 12:22 "For the Lord will not forsake His people, for His great name's sake, because it has pleased the Lord to make you His people."
May 13, 2020: Have you forgotten who you are? I speak to those who are experiencing an identity crisis. I would remind you of who you are in Me. You are chosen by Me, saved by grace, empowered by My Spirit. You are not a victim. You are victorious as you abide in Me, and you need to adjust your outlook so that you can live up to your position. 1 Chronicles 29:11 Yours, O Lord, is the greatness, the power and the glory, the victory and the majesty; for all that is in heaven and in earth is Yours; Yours is the kingdom, O Lord, and You are exalted as head over all.
May 12, 2020: Life as you know it has been upended in many ways, which has caused a certain level of disorientation. Do whatever it takes to stay alive spiritually and not allow stagnation. Even though natural conditions can take a toll on your sense of well-being, what you are going through here and now is temporary and will not last. Set your heart and mind on the unseen things of eternity. 2 Corinthians 4:18 while we do not look at the things which are seen, but at the things which are not seen. For the things which are seen are temporary, but the things which are not seen are eternal.
May 11, 2020: Take this time to retreat, regroup, and reevaluate your life to see where you are and where you are headed. Make sure your ultimate goal is life in the Spirit and fulfilling your purpose in My kingdom. Strive to be one with Me in agreement with all that is right and good in thought, word, and action. I want you to be My representative on earth in every situation and circumstance. Ephesians 4:1-6 I, therefore, the prisoner of the Lord, beseech you to walk worthy of the calling with which you were called, with all lowliness and gentleness, with longsuffering, bearing with one another in love, endeavoring to keep the unity of the Spirit in the bond of peace. There is one body and one Spirit, just as you were called in one hope of your calling; one Lord, one faith, one baptism; one God and Father of all, who is above all, and through all, and in you all.
May 10, 2020: You are still in the process of change, and you must continue on with the faith that you are on your way to destiny. The things that you have learned in this process will last a lifetime. You will never forget where you have come from or all that has been accomplished supernaturally to prove My love and care for you. Ephesians 5:15-17 See then that you walk circumspectly, not as fools but as wise, redeeming the time, because the days are evil. Therefore do not be unwise, but understand what the will of the Lord is.
May 9, 2020: When you find yourself in a dilemma, remember that you can ask and I will impart the wisdom you need to proceed. Never doubt My ability and willingness to reveal things you don't understand and to show you the way. Put your trust in Me and wait for direction. James 1:5 If any of you lacks wisdom, let him ask of God, who gives to all liberally and without reproach, and it will be given to him.
May 8, 2020: To those who worship Me from the heart, I tell you that I hear you and know you because we are bound together. I will never leave you nor forsake you. You are the heart and soul of the Body of Christ. You are the essence of childlike purity, and a very special anointing is released on you. John 4:24 "God is Spirit, and those who worship Him must worship in spirit and truth."
May 7, 2020: As you begin to settle into a new normal, don't forget to make life in the Spirit a priority. Set aside time to feed your spirit with My word and to access My presence. Strengthen yourself in the knowledge of good and evil so that you always choose good. If your desire is to get closer to Me in relationship, that desire will be fulfilled. Deuteronomy 4:29 "But from there you will seek the Lord your God, and you will find Him if you seek Him with all your heart and with all your soul."
May 6, 2020: Do not be afraid! I am not the author of fear. Instead of giving in to fear, trust Me to give you wisdom and to lead you to safety. Quiet your emotions and stand strong in the Spirit. Refuse to allow your thoughts to work against your faith. 2 Timothy 1:7 For God has not given us a spirit of fear, but of power and of love and of a sound mind.
May 5, 2020: Make a conscious decision to shift your primary focus from your circumstances to possibilities and hope in the Spirit. Regain spiritual perspective by filling yourself with the truth of My word. This may be the end of an era, but it is also the beginning of things and times that are yet to be realized. Psalm 42:5 Why are you cast down, O my soul? And why are you disquieted within me? Hope in God, for I shall yet praise Him for the help of His countenance.
May 4, 2020: In a vision I saw a mime artist acting out a story. I heard the Lord say, "I want you to demonstrate truth and spiritual reality. To do this you may have to keep your mouth shut and show through your actions what others need to see to understand. There are too many mouths and not enough demonstrators. Let Me do My word through you."
1 Timothy 4:12b ... be an example to the believers in word, in conduct, in love, in spirit, in faith, in purity.
May 3, 2020: You have not been this way before, and it is easy to feel disoriented, lost and alone. But this can also be a time of spiritual discovery and of greater understanding of yourself in the process. It is a matter of where you focus your attention. You will either break through into new or renewed relationship with Me, or you will begin to stagnate. You must choose. Psalm 31:3 For You are my rock and my fortress; therefore, for Your name's sake, lead me and guide me.
May 2, 2020: Reach higher in the Spirit to know more intimately the truth of My calling and purpose for you. You cannot be satisfied with what you have known in the past. You must go up. Consider the Potter's House where the vessel was marred and had to made again into another vessel—one more perfect, one stronger, one more useful. Allow Me to transform you. Jeremiah 18:3-4 Then I went down to the potter's house, and there he was, making something at the wheel. And the vessel that he made of clay was marred in the hand of the potter; so he made it again into another vessel, as it seemed good to the potter to make.
May 1, 2020: When everything seems to have been upended, you will only find clarity through My Spirit. Rise above fear and uncertainty to live in faith and the reliability of My presence. I will empower you and strengthen you to be victorious. Quiet your emotions and seek the peace that comes with walking in the Spirit. Galatians 5:22-23b But the fruit of the Spirit is love, joy, peace, longsuffering, kindness, goodness, faithfulness, gentleness, self-control.
Faith Tabernacle of Kremmling
Bill and Marsha Burns
P. O. Box 1148
Kremmling, Colorado 80459

FAQ
Archive to Small Straws In A Soft Wind
Archive to The Trumpet