SMALL STRAWS IN A SOFT WIND
by Marsha Burns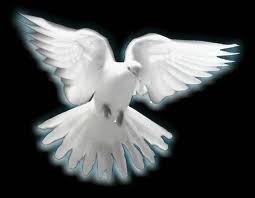 John 3:8 "The wind blows where it wishes, and you hear the sound of it, but cannot tell where it comes from and where it goes. So is everyone who is born of the Spirit."

NOVEMBER 2019
November 17: I have sanctified and set you aside for Myself--separated from the world and worldly values to spiritual and eternal values. I am raising up a people whose hearts wholly belong to Me without compromise or hypocrisy. You are called by My name and no other. Be one with Me, says the Lord. Isaiah 43:7 Everyone who is called by My name, whom I have created for My glory; I have formed him, yes, I have made him.
November 15, 2019: Make sure that you do not treat your life in the Spirit as an elective or optional activity. You can do nothing meaningful and eternal apart from a deep, abiding connection with Me, says the Lord. When you know Me through spiritual relationship, the fruit will be evident. You will be forever changed. John 15:4 "Abide in Me, and I in you. As the branch cannot bear fruit of itself, unless it abides in the vine, neither can you, unless you abide in Me."
November 14, 2019: You are still in a transitional time between the ending of the last spiritual season and the beginning of a new one. It is a time of self-examination and preparation for what is ahead. Many yearn for outward change, but the change has to begin internally. There are things to consider and decisions to be made before you can see any measurable difference in your circumstances. Yield to the working of My Spirit to reshape and transform you, says the Lord. Romans 12:2 And do not be conformed to this world, but be transformed by the renewing of your mind, that you may prove what is that good and acceptable and perfect will of God.
November 13, 2019: Fight to stay right. The enemy will do his best to get you off track so you must continue to live and walk in the Spirit. It will take effort on your part to be strong spiritually without distraction, but it will be worth the work. Make relationship with Me your top priority, says the Lord. Your reward will be eternal. 1 Timothy 6:12 Fight the good fight of faith, lay hold on eternal life, to which you were also called and have confessed the good confession in the presence of many witnesses.
November 12, 2019: When you invest more in your temporary life on earth than you do in eternity you are being short-sighted. Make your call and election sure by focusing on what matters forever. Set your sights higher, and seek to know Me. There are many things that can distract you, says the Lord. Stay focused. 2 Peter 9-11 For he who lacks these things is shortsighted, even to blindness, and has forgotten that he was cleansed from his old sins. Therefore, brethren, be even more diligent to make your call and election sure, for if you do these things you will never stumble; for so an entrance will be supplied to you abundantly into the everlasting kingdom of our Lord and Savior Jesus Christ.
November 11, 2019: I will show Myself strong on behalf of those who want to know Me and seek My help. Ask and you will receive, but you must ask being fully convinced that I will hear and answer you. Put all doubt and fear far from you, and be confident in My presence and power to anoint you for victory, says the Lord. Exercise your strong faith. 1 John 5:4 For whatever is born of God overcomes the world. And this is the victory that has overcome the world—our faith.
November 10: Watch for opportunities to deal with things that will bring you into more complete order, says the Lord. The worlds were framed by order, and My kingdom is built by order, so optimum benefit in your life will require divine order, says the Lord. Colossians 2:5 For though I am absent in the flesh, yet I am with you in spirit, rejoicing to see your good order and the steadfastness of your faith in Christ.
November 8, 2019: Be done with self-deprecation. You cannot do anything about the past, but you can seek Me for wisdom and guidance for the days ahead. Learn from past mistakes and experiences and be led by My Spirit as you progress. Know that I am with you, says the Lord. Romans 8:28 And we know that all things work together for good to those who love God, to those who are the called according to His purpose.
November 7, 2019: You are in a spiritual pause. If you do not discern this time properly, you will decide that you are either stuck or stagnant. However, this is a time of reflection when you can review and make corrections to your course of action. It is vital that you make relationship with Me your first priority, says the Lord. Nothing is more important than your walk in the Spirit. Then, I can give you the wisdom you need and direct your steps. Galatians 5:16 I say then: Walk in the Spirit, and you shall not fulfill the lust of the flesh.
November 6, 2019: You have heard it said that you can't see the forest for the trees, and I say to you that you must not lose sight of your long-term goal of eternal life in the kingdom of heaven while at the same time taking the necessary steps to serve Me in righteousness daily. The battle that you face comes one step at a time, one day at a time, until you reach your goal, says the Lord. Stay focused. Stay close. 1 Timothy 6:12 Fight the good fight of faith, lay hold on eternal life, to which you were also called and have confessed the good confession in the presence of many witnesses.
November 5, 2019: When everything around you seems to be in chaos, you must seek peace and pursue it. Settle yourself by knowing that I am with you, and I will give you the wisdom necessary to take the next step. I am your shelter and place of safety and security. But you must believe it and choose to lean on Me in times of trouble, says the Lord. Deuteronomy 33:27 The eternal God is your refuge, and underneath are the everlasting arms; He will thrust out the enemy from before you, and will say, 'Destroy!'
November 4, 2019: There is a separation taking place. You will either experience a further detachment from the world or from your walk in the Spirit. This will be subtle, so you must pay attention to the desires of your heart. The things you think about and focus on will give you a clue as to the direction you are taking. Solidifying your commitment to Me at this time would be of great benefit to you, says the Lord. Joshua 24:15 "And if it seems evil to you to serve the Lord, choose for yourselves this day whom you will serve, whether the gods which your fathers served that were on the other side of the River, or the gods of the Amorites, in whose land you dwell. But as for me and my house, we will serve the Lord."
November 3: Keep your wits about you. Your spiritual atmosphere has been stormy, but you need to let the dust settle before you make important decisions. This is a temporary condition; you will quickly regain perspective and clarity. Wait for it, says the Lord. Psalm 46:10 Be still, and know that I am God; I will be exalted among the nations, I will be exalted in the earth!
November 1, 2019: Make every effort to walk in spiritual reality. Deception abounds, and very often things are not what they seem. Staying in truth will take extraordinary awareness because there are evil forces at work to interfere and take you off course, says the Lord. Wisdom and awareness come when you quiet your soul and seek My presence. Isaiah 32:17-18 The work of righteousness will be peace, and the effect of righteousness, quietness and assurance forever. My people will dwell in a peaceful habitation, in secure dwellings, and in quiet resting places.

OCTOBER 2019
October 31, 2019: Your desire to exhibit kindness toward others does not include tolerating evil. You must protect your heart and mind from all manner of evil. Turn away from things that do not emanate from My Spirit both externally and internally. Make every effort to be righteous in all things, says the Lord. Ephesians 4:29-30 Let no corrupt word proceed out of your mouth, but what is good for necessary edification, that it may impart grace to the hearers. And do not grieve the Holy Spirit of God, by whom you were sealed for the day of redemption.
October 30, 2019: The current spiritual theme is one of more intense internal work, revelation, and cleansing as transformation into My image continues. You are in process, but you have not yet arrived. You must be honest with yourself so that you can see where you have deviated from your Kingdom position. It has been a subtle departure, justified by circumstances, but a departure nonetheless. Now is the time to find your way to the place of intimacy with Me, says the Lord. Romans 12:2 And do not be conformed to this world, but be transformed by the renewing of your mind, that you may prove what is that good and acceptable and perfect will of God.
October 29, 2019: In a vision I saw dozens if not hundreds of snakes coming out from under rocks and hiding places. They were fleeing and it seemed as though they could not go fast enough. I sought the Lord about this vision, and I believe we are entering a time of deliverance where God's people will no longer allow evil to lurk in hidden places. It is time for us to rise up against darkness in ourselves and not give place for the devil. Ephesians 4:26-27 "Be angry, and do not sin": do not let the sun go down on your wrath, nor give place to the devil.
October 28, 2019: It is time for you to buckle down and get serious about what you have been called to do. Refuse the temptation to be lazy and just get by spiritually. You will have plenty of opportunities to give up or quit altogether, but know that it is more important than ever to stay the course, says the Lord. Seek Me for refreshment. Psalm 51:10 Create in me a clean heart, O God, and renew a steadfast spirit within me.
October 27: I saw lights in a vision--one on either side of me and one out ahead of me. I knew they set the boundaries of our journey. I heard the Lord say that if we would stay within the spiritual parameters set for us that our success would be assured. Our decisions will either be according to His will or according to our flesh. Flesh will move us off of His perfect path, but walking in the Spirit will keep us in His heart and in His will. Psalm 17:8 Keep me as the apple of Your eye; hide me under the shadow of Your wings.
October 25, 2019: Stand strong in the face of adversity. Rely on Me to strengthen and support you in all that is before you. I will give you the grace to fulfill your purpose in My kingdom, says the Lord. I am looking throughout the whole earth to find those who will serve Me without reservation; those who are fearless in the face of difficulty and hardship. Psalm 91:5-7 You shall not be afraid of the terror by night, nor of the arrow that flies by day, nor of the pestilence that walks in darkness, nor of the destruction that lays waste at noonday. A thousand may fall at your side, and ten thousand at your right hand; but it shall not come near you.
October 24, 2019: Many of you will experience small breakthroughs instead of one huge one. There will be a series of minor changes as you tweak the various aspects of your life. I will show you how to make the most of what you have been given to do as you become more productive with less effort, says the Lord. Psalms 51:6 Behold, You desire truth in the inward parts, and in the hidden part You will make me to know wisdom.
October 23, 2019: Settle yourself and be reminded that I am your solid foundation. I see and know your concerns and the things that make you afraid, but your trust in Me will sweep away all insecurities. Fear has no more substance than a cobweb to be swept away. Truth will bring peace, says the Lord. 2 Timothy 1:7 For God has not given us a spirit of fear, but of power and of love and of a sound mind.
October 22, 2019: A new day is dawning; the old order is passing away, and the new order is being established. You must be open and flexible to allow My will to be accomplished in your life and circumstances. Be sensitive to My leading, for I will give you instructions about positioning yourself to move forward in divine order and in the perfect flow of My Spirit, says the Lord. Do not be afraid! Psalm 32:8 I will instruct you and teach you in the way you should go; I will guide you with My eye.
October 21, 2019: Do not forget that I am your partner and that My still, small voice will reveal to you all that you need to know. I will give wisdom and guidance. I will direct your steps and show you that which is important to Me, says the Lord. Remember that I delight in you because you value My word and pay attention to what I have to tell you. Luke 11:28 But He said, "More than that, blessed are those who hear the word of God and keep it!"
October 20: You will begin to look at core matters in your life without being distracted by extraneous concerns. You will be able to focus on what is really important to you. You must get to this place of awareness before you can realize effective spiritual progress, says the Lord. Don't waste your time worrying about things that have no eternal value. Psalm 14:2 The LORD looks down from heaven upon the children of men, to see if there are any who understand, who seek God.
October 18, 2019: Even though things seem difficult now, My promises to you are still viable. Don't give up hope. Look to Me for answers and for health and strength to endure. You are not a piece of garbage to be discarded; you are precious to Me, and I will make a straight path before you that will take you to the next phase of your life. Stay connected to My Spirit, says the Lord. 1 Peter 2:9 But you are a chosen generation, a royal priesthood, a holy nation, His own special people, that you may proclaim the praises of Him who called you out of darkness into His marvelous light.
October 17, 2019: Some of you are feeling unsettled and vulnerable. Take the time and make the effort to examine why you are feeling this way. Check to see if you have gotten distracted from your walk with Me or whether you may have entertained a spirit of fear. Then, make the necessary adjustments to get back on track. When you are on track spiritually, you will be led in the way you should go, says the Lord. 2 Timothy 1:7 For God has not given us a spirit of fear, but of power and of love and of a sound mind.
October 16, 2019: Remember who you are in Me. Be filled with thoughts of hope and faith, for negativity will serve no purpose in your life. Adjust your attitudes and motives so that you can reflect the goodness of My kingdom, says the Lord. Then, you will begin to reap the rewards of peace. You belong to Me; you are My offspring. Philippians 4:6-7 Be anxious for nothing, but in everything by prayer and supplication, with thanksgiving, let your requests be made known to God; and the peace of God, which surpasses all understanding, will guard your hearts and minds through Christ Jesus.
October 15, 2019: Your environment is becoming increasingly complex, and it is easy to get bogged down with things you do not know or understand. Remember that I am greater than the world's complexities. I am all-knowing and all-seeing, and I can guide you through every intricate and complicated situation or process. I will give you the wisdom you need, but you must ask, says the Lord. James 1:5 If any of you lacks wisdom, let him ask of God, who gives to all liberally and without reproach, and it will be given to him.
October 14, 2019: The theme of this new spiritual year is generosity. As you progress in this new season, you will have opportunities to give in a variety of ways. You can help financially or give your time and energy to benefit those who need assistance. You can also demonstrate kindness in every situation, says the Lord. What you do will establish your spiritual environment. Luke 6:38 "Give, and it will be given to you: good measure, pressed down, shaken together, and running over will be put into your bosom. For with the same measure that you use, it will be measured back to you."
October 13: You have begun to reap the harvest from what was sown during the beginning of the season that is ending. Some will experience great favor and benefit while others will endure hardship. Others will fall somewhere between those two extremes. This is a time when you would do well to learn the lessons of the harvest, says the Lord. Matthew 13:23 "But he who received seed on the good ground is he who hears the word and understands it, who indeed bears fruit and produces: some a hundredfold, some sixty, some thirty."
October 11, 2019: Walk in the light of truth and be done with all darkness, that is all things that you would not want others to know. Let My light reveal and cleanse you from all evil. Become truly righteous by walking and living in the Spirit. Yield yourself to Me and become one with Me, says the Lord. Luke 8:16-17 "No one, when he has lit a lamp, covers it with a vessel or puts it under a bed, but sets it on a lampstand, that those who enter may see the light. For nothing is secret that will not be revealed, nor anything hidden that will not be known and come to light."
October 10, 2019: I will give you unexpected opportunities to release things from the past that have kept you in subtle bondage. You will now be able to see your way to complete freedom. For some, this will be a place of idolatry where you have idealized a person, place or thing that represents happiness and perfection. Let it go and be liberated, says the Lord. Galatians 5:1 Stand fast therefore in the liberty by which Christ has made us free, and do not be entangled again with a yoke of bondage.
October 9, 2019: Will you go for Me? Will you be My hands, My heart and My mouth? If you are willing, I will send you to do things that are beyond selfish desire and beyond human endeavor. What I ask of you will require a generous heart and a willingness to express kindness even in the most abhorrent situations. You will not initiate these acts of benevolence; I will, says the Lord. Colossians 3:12-13 Therefore, as the elect of God, holy and beloved, put on tender mercies, kindness, humility, meekness, longsuffering; bearing with one another, and forgiving one another, if anyone has a complaint against another; even as Christ forgave you, so you also must do.
October 8, 2019: In a vision I saw a big eye. And, I heard the Lord say, "I am looking to and fro throughout the whole earth to find those who are dedicated to serving Me, those who sincerely put Me first in their lives. For, I will pour out My grace in abundance on those whose hearts are steadfast and faithful." 2 Chronicles 16:9 "For the eyes of the LORD run to and fro throughout the whole earth, to show Himself strong on behalf of those whose heart is loyal to Him.
October 7, 2019: Make every effort to draw near to Me, says the Lord. The days are treacherous, and you will need to concentrate on things of the Spirit so that you are not sucked into a deep hole of deception. When you come close to Me, I will show you both truth and error. I will protect your mind and heart. Ephesians 5:14-17 Therefore He says: "Awake, you who sleep, arise from the dead, and Christ will give you light." See then that you walk circumspectly, not as fools but as wise, redeeming the time, because the days are evil. Therefore do not be unwise, but understand what the will of the Lord is.
October 6: If you are to live in My Spirit and establish yourself in divine order, you must do all that I ask, says the Lord. You, My people, have come a long way, but you must push through until your obedience is fulfilled. Don't stop short of your goal, but rather push through to complete freedom from all that holds you back. 1 Corinthians 9:24 Do you not know that those who run in a race all run, but one receives the prize? Run in such a way that you may obtain it.
October 4, 2019: If you quiet your soul, you will sense a subtle shift in your spiritual environment. This delicate change is one of hope and well-being. It is not an in-your-face change; you will have to be still and heighten your awareness of My work, says the Lord. You cannot see if you do not look, nor can you hear if you do not listen. Psalm 46:10 Be still, and know that I am God; I will be exalted among the nations, I will be exalted in the earth!
October 3, 2019: As you watch in amazement the absurdities of life, you must be reasonable. Do not allow the ridiculous things you see affect your sense of stability and purpose. Remember that you are established on a firm foundation of faith in Me, says the Lord. Be strong by continuing to build on spiritual truth. Matthew 7:24-25 "Therefore whoever hears these sayings of Mine, and does them, I will liken him to a wise man who built his house on the rock and the rain descended, the floods came, and the winds blew and beat on that house; and it did not fall, for it was founded on the rock."

October 2, 2019: It is My desire that you seek to be at peace with yourself, with others, and with Me, says the Lord. It is very difficult to accomplish anything worthwhile and lasting when you are unsettled and in turmoil. It is imperative for you to establish yourself in a place of tranquility if you want to truly live in freedom. 1 Peter 3:10-12 For "He who would love life and see good days, let him refrain his tongue from evil, and his lips from speaking deceit. Let him turn away from evil and do good; let him seek peace and pursue it. For the eyes of the Lord are on the righteous, and His ears are open to their prayers; but the face of the Lord is against those who do evil."
October 1, 2019: This is the beginning of a season of adjustments, some of which will be very subtle, difficult to analyze or describe. Internal work will be at the core of these changes as you become more acutely aware of your motivations and attitudes. In the process of being transformed into My image, you will experience intense times of purification, says the Lord. Yield to this work of My Spirit. Romans 12:2 And do not be conformed to this world, but be transformed by the renewing of your mind, that you may prove what is that good and acceptable and perfect will of God.

Faith Tabernacle of Kremmling
Bill and Marsha Burns
P. O. Box 1148
Kremmling, Colorado 80459

FAQ
Archive to Small Straws In A Soft Wind
Archive to The Trumpet