SMALL STRAWS IN A SOFT WIND
by Marsha Burns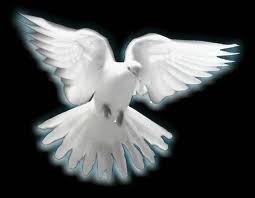 John 3:8 "The wind blows where it wishes, and you hear the sound of it, but cannot tell where it comes from and where it goes. So is everyone who is born of the Spirit."
AUGUST 2019
August 23, 2019: Seek and believe for freedom from bondage, and I will break the bonds that have held you. It is My will for you to be free. The whole world is laboring under the weight of darkness, but you are My offspring. You are children of the light and spiritual freedom. Liberation will bring exhilaration, says the Lord. Galatians 5:1 Stand fast therefore in the liberty by which Christ has made us free, and do not be entangled again with a yoke of bondage.
August 22, 2019: Times of transition are not just intervals of silence and waiting for the next thing. They present opportunities in which you can evaluate where you are spiritually and naturally. Without this evaluation, you will make the same mistakes again and again. The ultimate goal is to be changed and transformed from living your life according to your carnal nature into life in the Spirit. 2 Corinthians 3:18 But we all, with unveiled face, beholding as in a mirror the glory of the Lord, are being transformed into the same image from glory to glory, just as by the Spirit of the Lord.
August 21, 2019: Issues that you have been struggling with can now be settled. As you quiet your thoughts and emotions you will see the spiritual work that has been done in your life through this process. There are things you would not have understood about yourself without the challenges you have faced. The time is coming for a fresh start. Be sure that your next steps are devoid of defilement and regret, says the Lord. Galatians 5:1 Stand fast therefore in the liberty by which Christ has made us free, and do not be entangled again with a yoke of bondage.
August 20, 2019: When it seems as though you have been far away it is because the world atmosphere is becoming more polluted both spiritually and naturally. When it is harder for you to get in the Spirit, you must dig deeper and reach higher than you ever have before. Break through the interference to the place where we can commune and where peace abounds, says the Lord. Seek and you will find! Acts 17:26-28a "And He has made from one blood every nation of men to dwell on all the face of the earth, and has determined their preappointed times and the boundaries of their dwellings, so that they should seek the Lord, in the hope that they might grope for Him and find Him, though He is not far from each one of us; for in Him we live and move and have our being."
August 19, 2019: Even though your challenges have been daunting, you will now get into your stride once again and gain the victory. Take a moment to realize the value of what you endured. There is a certain satisfaction that comes from knowing you can call on Me in times of trouble and I will answer, says the Lord. Your faith and resolve are stronger than ever. Deuteronomy 31:6 "Be strong and of good courage, do not fear nor be afraid of them; for the Lord your God, He is the One who goes with you. He will not leave you nor forsake you."
August 18: You are in a time of separation when you will divide the precious from the vile. You have gone through previous seasons of doing this, but every time that you respond in obedience to My directive, you come higher spiritually. When you do what I ask, you achieve greater clarity of vision and purpose, says the Lord. Jeremiah 15:19 Therefore thus says the LORD: "If you return, then I will bring you back; you shall stand before Me; if you take out the precious from the vile, you shall be as My mouth. Let them return to you, but you must not return to them."
August 16, 2019: Examine yourself to see and know if your spiritual foundation is firm. Your foundation is your belief that I am alive, that I know you, and will help you navigate your life on earth, says the Lord. You become weak when you feel like you are alone in the world without guidance. Check yourself to see if you stand on the solid foundation of faith in Me. 2 Corinthians 13:5 Examine yourselves as to whether you are in the faith. Test yourselves. Do you not know yourselves, that Jesus Christ is in you? —unless indeed you are disqualified.
August 15, 2019: Righteousness is a choice. Personal conviction will establish a base for understanding that which needs to be done to overcome wrong attitudes and motives. You have made a lot of progress in spiritual growth, but there is more work to do. As you live and walk in the Spirit, a deeper level of internal work will enable you to prevail over evil, says the Lord. Come near to Me with an open heart and mind and I will give revelation. Romans 16:19 For your obedience has become known to all. Therefore I am glad on your behalf; but I want you to be wise in what is good, and simple concerning evil.
August 14, 2019: This is a time when you can make great leaps forward. Your spiritual growth will increase exponentially. Set your will to cooperate with this move of My Spirit in your life. Set your expectations on Me, says the Lord, and not on world systems and conditions. This opportunity will depend on where you focus your thoughts, intentions and desires. Luke 12:34 "For where your treasure is, there your heart will be also."
August 13, 2019: In a vision I could see columns of fire surrounding me that would keep the enemy at bay. And I heard the Lord say, "This is the fire of the Spirit, My power, that will defeat the devil. Above all you need the fire of My Spirit to do all that I call you to do in the days ahead. I will empower you to do all that I have set before you to accomplish. Have no regrets. No fear. No dread. No weakness. Rise up and let the fire of the Spirit consume your carnal nature." Hebrews 12:29 For our God is a consuming fire.
August 12, 2019: Prepare to go through the gates that I am opening before you, says the Lord. You have not been this way before, so you must be sensitive to My leading. Listen carefully as I speak to your heart and give you the wisdom necessary for you to move into the next phase of your life and being. I will direct your steps. Isaiah 62:10 Go through, Go through the gates! Prepare the way for the people; Build up, Build up the highway! Take out the stones, Lift up a banner for the peoples!
August 11: Do not pull back or give up on what you started; you are not finished. Keep moving forward. You have already accomplished more than you thought you could, but you must continue to be strong and resolute in bringing to completion what you have been given to do, says the Lord. Rely on Me to give you the wisdom and strength necessary. I am with you. Isaiah 58:11 The LORD will guide you continually, and satisfy your soul in drought, and strengthen your bones; you shall be like a watered garden, and like a spring of water, whose waters do not fail.
August 9, 2019: Because of life's circumstances and pressures, it will be easy to overreact and go beyond a reasonable response. These times require a healthy dose of self-control so that you do not go too far in the wrong direction. You would do well to carefully consider a correct and sensible reaction to every situation, says the Lord. 2 Peter 1:5-7 But also for this very reason, giving all diligence, add to your faith virtue, to virtue knowledge, to knowledge self-control, to self-control perseverance, to perseverance godliness, to godliness brotherly kindness, and to brotherly kindness love.
August 8, 2019: Seriously consider where you have been and where you are now spiritually. Be done with the distractions that have accompanied the challenges you have faced and come closer to Me, says the Lord. Take the necessary steps that will actually position you to achieve victory, says the Lord. Philippians 3:12 Not that I have already attained, or am already perfected; but I press on, that I may lay hold of that for which Christ Jesus has also laid hold of me.
August 7, 2019: The difficulties that you face will be easily overcome as long as you put your faith and hope in Me, says the Lord. Continue to seek Me and deliberately come into My presence to acquire help and guidance. I Am your Living God. I am not a story from long ago or a Sunday-school fable. Come and partner with Me in all that you do, says the Lord. Psalm 84:2 My soul longs, yes, even faints for the courts of the Lord; my heart and my flesh cry out for the living God.
August 6, 2019: You have come to a turning point where that which has concerned you is coming to a conclusion. As one chapter ends a new one begins. You can now evaluate the past season with objectivity to see what you might have done differently. This should not be a time of condemnation, but one of reflection and instruction. Take this opportunity to grow, says the Lord. Proverbs 27:19 As in water face reflects face, so a man's heart reveals the man.
August 5, 2019: Alignment is an important factor in your well-being. Spiritually it is important to be aligned with My Word of truth and with the leading of My Spirit. It is also vital to be aligned emotionally and mentally with righteous thoughts and intentions. And, if you do not sustain physical alignment you can experience weakness in your body. Your vitality in all areas will depend on maintaining a close relationship with Me, says the Lord. Psalm 139:14 I will praise You, for I am fearfully and wonderfully made; marvelous are Your works, and that my soul knows very well.
August 4: Even though the temptation is great to make comparisons and measure yourself and others according to arbitrary standards, it is not good. It is an effort in futility and has no positive outcome at all. My desire is that you look to Me for direction, guidance, and correction and allow Me to lead you in ways that will have a good outcome, says the Lord, and leave others alone. 2 Corinthians 10:12 For we dare not class ourselves or compare ourselves with those who commend themselves. But they, measuring themselves by themselves, and comparing themselves among themselves, are not wise.
August 2, 2019: Sometimes I say Yes; sometimes I say No; sometimes I say Whoa. It is up to you to develop your discernment and a hearing ear, which takes practice. Spend the time and make the effort to have a relationship with My Holy Spirit so that you can see and hear in the realm of the spirit, says the Lord. Luke 11:13 "If you then, being evil, know how to give good gifts to your children, how much more will your heavenly Father give the Holy Spirit to those who ask Him!"
August 1, 2019: You have been in a long season of setting things straight and of fixing that which needed attention. That season is coming to a close. There are still issues that need to be addressed before you can truly move on. Be diligent to do all that is necessary in order to sufficiently close the book on the past. Prepare to enter your new spiritual year with a clean slate, says the Lord. Philippians 3:13 Brethren, I do not count myself to have apprehended; but one thing I do, forgetting those things which are behind and reaching forward to those things which are ahead.

JULY 2019
July 31, 2019: To those who feel stuck either spiritually or naturally, I am going to make a way for you to take a positive step in extrication. You must settle down and quiet yourself so that you do not miss even the slightest opportunity to make a change. I am sending a wave of compassion and mercy, and you will know that you are not alone and that I have not forgotten you, says the Lord. Psalm 86:15 But You, O Lord, are a God full of compassion, and gracious, longsuffering and abundant in mercy and truth.
July 30, 2019: Wisdom is what you need. You are navigating a fairly narrow channel, but the depth of your challenge requires more understanding than you can access from past experience. You must rely on discernment and insight that can only come from My Spirit, says the Lord. Ask in faith and wait with anticipation to receive what I will reveal to you. James 1:5-6 If any of you lacks wisdom, let him ask of God, who gives to all liberally and without reproach, and it will be given to him. But let him ask in faith, with no doubting, for he who doubts is like a wave of the sea driven and tossed by the wind.
July 29, 2019: Steady as she goes. Move forward with strength and endurance without wavering. You can achieve that which I have set before you. I am with you to show you the way, and I have empowered you beyond your natural abilities, says the Lord. Isaiah 60:1-2 Arise, shine; for your light has come! And the glory of the Lord is risen upon you. For behold, the darkness shall cover the earth, and deep darkness the people; but the Lord will arise over you, and His glory will be seen upon you.
July 28: Quiet your soul and ask for My wisdom and direction before you do something you will regret. Take this time to draw near to Me and be close so that you can stay on course. Refuse to allow your emotions to take the lead, says the Lord. Otherwise, you could find yourself far from what is right and purposeful. Psalm 46:10 Be still, and know that I am God; I will be exalted among the nations, I will be exalted in the earth!
July 26, 2019: You can make your plans and set your course, but you must hold them loosely. Be willing to make adjustments as you go. You do not know what the future holds but I do, says the Lord. When you allow Me to give direction and guide you, you can expect the best outcome possible. I am your hope and future, and I am with you. Romans 8:28 And we know that all things work together for good to those who love God, to those who are the called according to His purpose.
July 25, 2019: Be still and stop worrying. I will give you the answers that will solve difficult problems if you will let go of your own construct. You have lots of good ideas, but there is only one sure-fire plan that will produce the desired outcome. Let Me show you the way, says the Lord, and follow My leading. Then, your journey will be successful. Luke 11:9 "So I say to you, ask, and it will be given to you; seek, and you will find; knock, and it will be opened to you."
July 24, 2019: What you do at this time will have extraordinary impact long term. Consider your decisions and actions carefully so that the outcome will be beneficial to you and those around you. This is no time to be impulsive or frivolous. You will have the time and space to make a serious plan and follow through. For many this will be a pivotal time of change. Jeremiah 29:11 For I know the thoughts that I think toward you, says the LORD, thoughts of peace and not of evil, to give you a future and a hope.
July 23, 2019: In a vision I saw a train pulling away from the platform, and the Lord said that moving forward will be similar. It will be slow at first and gain momentum with distance. The same can be said for us spiritually and naturally until it is "full steam ahead", which is to proceed with as much energy and vitality as possible. I had a sense of excitement in my spirit, knowing that we are being released into a new spiritual season. Philippians 3:13-14 Brethren, I do not count myself to have apprehended; but one thing I do, forgetting those things which are behind and reaching forward to those things which are ahead, I press toward the goal for the prize of the upward call of God in Christ Jesus.
July 22, 2019: You will find that in many ways you have come full circle. What you have done you are doing again except on a higher level of spiritual understanding and with greater emotional and mental resources. Great benefit will come from remembering the lessons of similar times, says the Lord. Apply what you learned from the past to this season. Ecclesiastes 1:9 That which has been is what will be, that which is done is what will be done, and there is nothing new under the sun.
July 21: You can begin to celebrate breakthrough in the areas of life where you have been stuck for sometime. It will come like the breaking of a dam--slow at first followed by a final burst. This will bring a sense of relief and a season of divine order and liberty, says the Lord. Flow with the moving of My Spirit. Psalm 98:1 Oh, sing to the Lord a new song! For He has done marvelous things; His right hand and His holy arm have gained Him the victory.
July 19, 2019: You have a few more hurdles or difficult circumstances ahead of you, but you are well able to deal with these issues with My help, says the Lord. Depend on Me for wisdom. Ask for direction and clarity, and I will give it. This will be a time when you can learn to lean on Me and move with the flow of My Spirit more completely. Proverbs 3:5 Trust in the Lord with all your heart, and lean not on your own understanding.
July 18, 2019: Many of you, My people, have become victims of your self-imposed identity and are living below your potential. When you live and walk in the Spirit, you can become the best version of yourself possible. I will lead, guide, direct and protect you. You can and will be victorious when you partner with Me, says the Lord. 2 Corinthians 2:14 Now thanks be to God who always leads us in triumph in Christ, and through us diffuses the fragrance of His knowledge in every place.
July 17, 2019: If you quiet your soul and discern, you will know that you are on the leading edge of a new wave of spiritual growth and experience. You will have opportunities to accomplish what has seemed to be impossible until now. Be bold and confident that I will broaden your horizons and take you to new heights, says the Lord. Let go of old, restrictive attitudes. Psalm 61:2 From the end of the earth I will cry to You, when my heart is overwhelmed; lead me to the rock that is higher than I.
July 16, 2019: You have heard it said that it is darkest before the dawn, but I tell you that it is always the darkest when you choose not to access My light and spiritual life. That darkness will envelop and isolate you. You must choose to take the first step that will extricate you from the deep darkness of despair and hopelessness. You will find the light as you move towards Me, says the Lord. Seek Me with your whole heart. Isaiah 60:2 For behold, the darkness shall cover the earth, and deep darkness the people; but the Lord will arise over you, and His glory will be seen upon you.
July 15, 2019: To many who have lost your joy because you are overwhelmed with darkness and dissatisfaction, I say this to you: It is time to lift yourself to new spiritual heights where you no longer think only about the miseries of life. I want you to find a place of joy in the Spirit. It is not My will that you live in despair without hope. Put your faith and hope in Me, says the Lord. Romans 14:17 for the kingdom of God is not eating and drinking, but righteousness and peace and joy in the Holy Spirit.
July 14: Find your place of peace even in the midst of turmoil. Be calm and collected regardless of what is going on around you. Rise above the darkness of the earth and live as a citizen of the Kingdom of Heaven, says the Lord. Refuse to be troubled by what you hear. You belong to Me, and I will protect My own. John 14:27 "Peace I leave with you, My peace I give to you; not as the world gives do I give to you. Let not your heart be troubled, neither let it be afraid."
July 12, 2019: Refuse to allow disappointment to cloud your perspective. Remember that assumption leads to disappointment, which fosters discouragement. Stay on solid ground emotionally, mentally and spiritually by reserving judgment and giving others latitude. Stay righteous by maintaining your own integrity in every circumstance, says the Lord. Psalm 19:13 Keep back Your servant also from presumptuous sins; let them not have dominion over me. Then I shall be blameless, and I shall be innocent of great transgression.
July 11, 2019: You are not alone, nor are you on your own. You have the Helper, My Spirit, who will interact with you where you are to guide and protect you. You must not be afraid, but go forth with the assurance of supernatural preservation. Stay in the shelter that has been provided for you, says the Lord. Psalm 91:5-9 You shall not be afraid of the terror by night, nor of the arrow that flies by day, nor of the pestilence that walks in darkness, nor of the destruction that lays waste at noonday. A thousand may fall at your side, and ten thousand at your right hand; but it shall not come near you. Only with your eyes shall you look, and see the reward of the wicked. Because you have made the Lord, who is my refuge, even the Most High, your dwelling place.
July 10, 2019: For months now, I have had a vision of a man in a mud bog. He is covered from head to toe in thick, sticky mud as he struggles to get up and out on solid ground. This vision speaks to me of the difficulty of spiritual progression. Each time I see the mud man, he is closer to getting out of the bog. We know that breakthrough is imminent, but not immediate. And today, in the Spirit I heard the words "Patient Resilience." I believe it means that we continue to tolerate difficulties without complaint as we stay strong and tough in our recovery and progression. Colossians 1:10-12 that you may walk worthy of the Lord, fully pleasing Him, being fruitful in every good work and increasing in the knowledge of God; strengthened with all might, according to His glorious power, for all patience and longsuffering with joy; giving thanks to the Father who has qualified us to be partakers of the inheritance of the saints in the light.
July 9, 2019: Check yourself as to whether or not you have lost ground. You worked hard to get to the place I prepared for you, and you stood strong. But you may have to examine the boundaries that you set and shore up the breaches. Otherwise the gap will widen. It will be easier to deal with now rather than waiting until later, says the Lord. Stand strong! 1 Corinthians 16:13 Watch, stand fast in the faith, be brave, be strong.
July 8, 2019: For those who are spiritually sensitive, you know that you have broken through the spiritual environment that has kept you from moving forward. Many of you have felt stuck as though you cannot wake up from a dream. But, now is the time to not only awaken, but to move forward. I will take you on a journey that you would not even have imagined. Prepare for progression, says the Lord. Romans 13:11 And do this, knowing the time, that now it is high time to awake out of sleep; for now our salvation is nearer than when we first believed.
July 7: Keep pushing through difficult circumstances. Breakthrough is assured if you refuse to give up. This is much like the birthing process; the reward is worth the fight. You will press into a new beginning when old things are in the past and put away. Isaiah 42:9 Behold, the former things have come to pass, and new things I declare; before they spring forth I tell you of them.
July 5, 2019: You, My people, have set a course of spiritual awareness and growth, and with your ultimate destination in mind do not deviate from the path before you. It is easy to get distracted and forget the significance of each phase of your journey. Every step is important; stay righteous and be focused, says the Lord. Psalm 84:5 Blessed is the man whose strength is in You, whose heart is set on pilgrimage.
July 4, 2019: You are beginning another season of intense internal work that will reach to the very core of your being. If you will yield to the work of My Spirit in you, it will be possible to see and overcome attitudes, thoughts and behaviors that have undermined your spiritual effectiveness, says the Lord. 1 Peter 1:17-21 And if you call on the Father, who without partiality judges according to each one's work, conduct yourselves throughout the time of your stay here in fear; knowing that you were not redeemed with corruptible things, like silver or gold, from your aimless conduct received by tradition from your fathers, but with the precious blood of Christ, as of a lamb without blemish and without spot. He indeed was foreordained before the foundation of the world, but was manifest in these last times for you who through Him believe in God, who raised Him from the dead and gave Him glory, so that your faith and hope are in God.
July 3, 2019: Every action is the result of thought and choice. Please My heart, says the Lord, by keeping your mind fixed on that which is righteous. Choose to fulfill your purpose through obedience to My word. It is not too late to make better decisions that will result in blessings. 2 Thessalonians 1:11 Therefore we also pray always for you that our God would count you worthy of this calling, and fulfill all the good pleasure of His goodness and the work of faith with power.
July 2, 2019: Disappointment comes when your expectations are not fulfilled. Take every day as it comes without presumption. Your idea of how things should be will not change reality. Save yourself some grief by accepting your current position while trusting that I am with you to lead you through every difficult and dark valley, says the Lord. Do not be afraid. Psalm 23:4 Yea, though I walk through the valley of the shadow of death, I will fear no evil; For You are with me; Your rod and Your staff, they comfort me.
July 1, 2019: For some of you, My people, new beginnings have been like rolling over in your bed asleep. This is a time when awakening spiritually is a necessity. New beginnings require changes. It is time for you to move into a new realm of effectiveness in the Spirit as you seek Me with your whole heart and mind. Set yourself to achieve new spiritual heights, says the Lord. Psalm 148:1 Praise the Lord! Praise the Lord from the heavens; Praise Him in the heights!

Faith Tabernacle of Kremmling
Bill and Marsha Burns
P. O. Box 1148
Kremmling, Colorado 80459

FAQ
Archive to Small Straws In A Soft Wind
Archive to The Trumpet